Green Diamond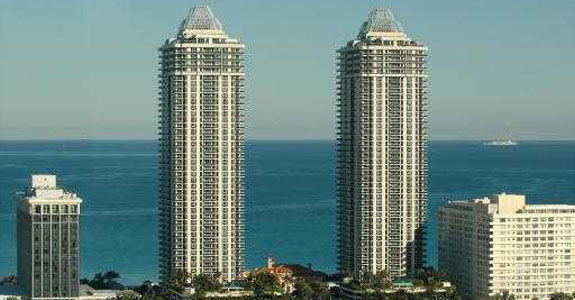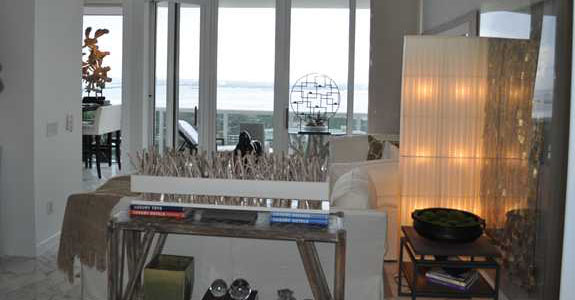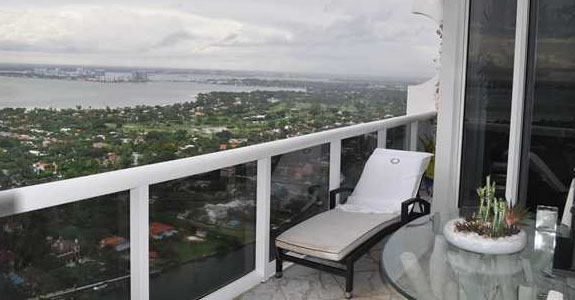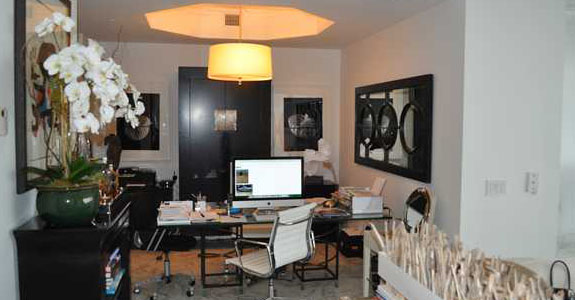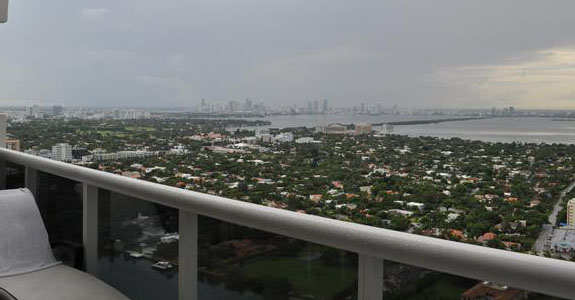 Green Diamond is a luxurious complex located in the very heart of Miami Beach district. It is situated only 500 ft. away from the fabulous beaches of the Atlantic Ocean. The skyscraper comprises 45 floors, and is a twin of the Blue Diamond tower that is nestled a little to the south. Just like the Blue Diamond, Green Diamond features spectacular views of the Atlantic Ocean, city skyline and waters of the bay.
Green Diamond comprises beautiful luxurious penthouses with 9 ft. ceilings and spacious elite apartments with a private swimming pool made of stainless steel. Balconies on upper floors offer unobstructed views of Miami in all its beauty. As you know, Green Diamond is a twin of Blue Diamond, but where did the name come from? The answer is simple. Spotlights with different colors were installed on the rooftops of both these towers, green on one and blue on the other. These spotlights illuminate the city Miami at night, making for a wonderful view.
The condominium was constructed in the year 2000. The residential units all feature original designs, and are fitted with top-quality sanitary engineering and designer furnishings from European brands.
A few minutes away from the building residents can find fabulous Miami beaches, elite boutiques, theaters, state-of-the-art cinemas, pool tables and other entertainment venues. There is a 16 thousand sq. ft. clubhouse with a gym and a tennis court on the territory of the complex. There also are two large tennis courts on the premises. You can relax in the exclusive spa center or go for a massage after a hard today of work. There are also sauna and steam rooms available for all residents.
Green Diamond makes sure the service is impeccable and is maintained at the highest level possible. You can use the services of around-the-clock concierge, housekeeping, high-speed luxurious elevators and private parking. The entire territory is under surveillance for safety purposes. Security system works 24/7.
If you appreciate real luxury, comfort and style, the Green Diamond condos is a perfect place for you and your family.
Floorplans