SLS Brickell
At the heart of Miami's most prestigious locations with its dazzling urban skyline, just minutes from Miami Beach and Key Biscayne, you will find SLS Brickell Hotel & Homes. Situated in close proximity to exclusive corporate offices, multinational banks and top law firms, with direct Metromover access to the Miami International Airport, SLS is the epitome of convenience.
Residents will enjoy the hotel services and amenities, which include among others, on the 8th floor:
200+ Ft Resort Pool
Hyde Lounge and Garden Club
State of the Art Gym
Screening Room
Ciel Private Spa
Recreational Room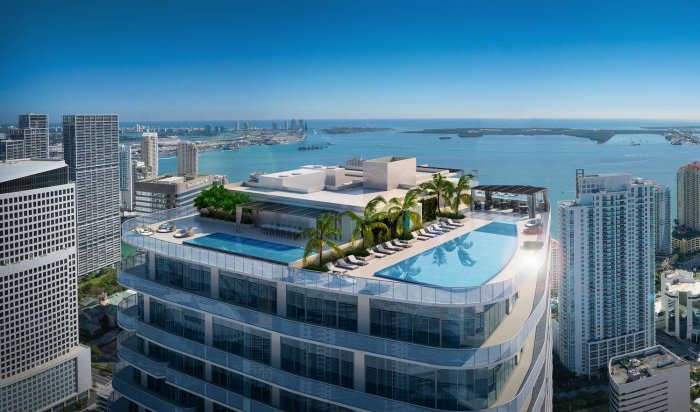 SLS Brickell Hotel & Homes is surrounded by trendy boutiques, top restaurants, and interesting nocturnal scene on South Miami Avenue in the heart of Brickell, Downtown Miami's newest hotspot, which makes it an 24 hour lifestyle destination. The avenue is your lobby and the impressive Philippe Starck hotel lobby is your avenue. The first thing that strikes you when you arrive is Miami's internationally famous art scene with impressive modern murals and an intriguing video installation.
Spoiling every guest with luxury and pampering 24 hours a day you will find The SLS Hotel on the first eight floors. The modern design of hotel suites offers the most luxurious place for private pleasures, from breakfast in bed to champagne on ice. 44 floors of contemporary condominiums with amazing modern touches and state-of-the-art amenities are found above the hotel. SLS Brickell's unique Penthouse Homes on the top six floors feature custom made excusive kitchens by José Andrés, for those seeking the latest in tropical sophistication with spa-inspired bathrooms and with panoramic sea and bay views.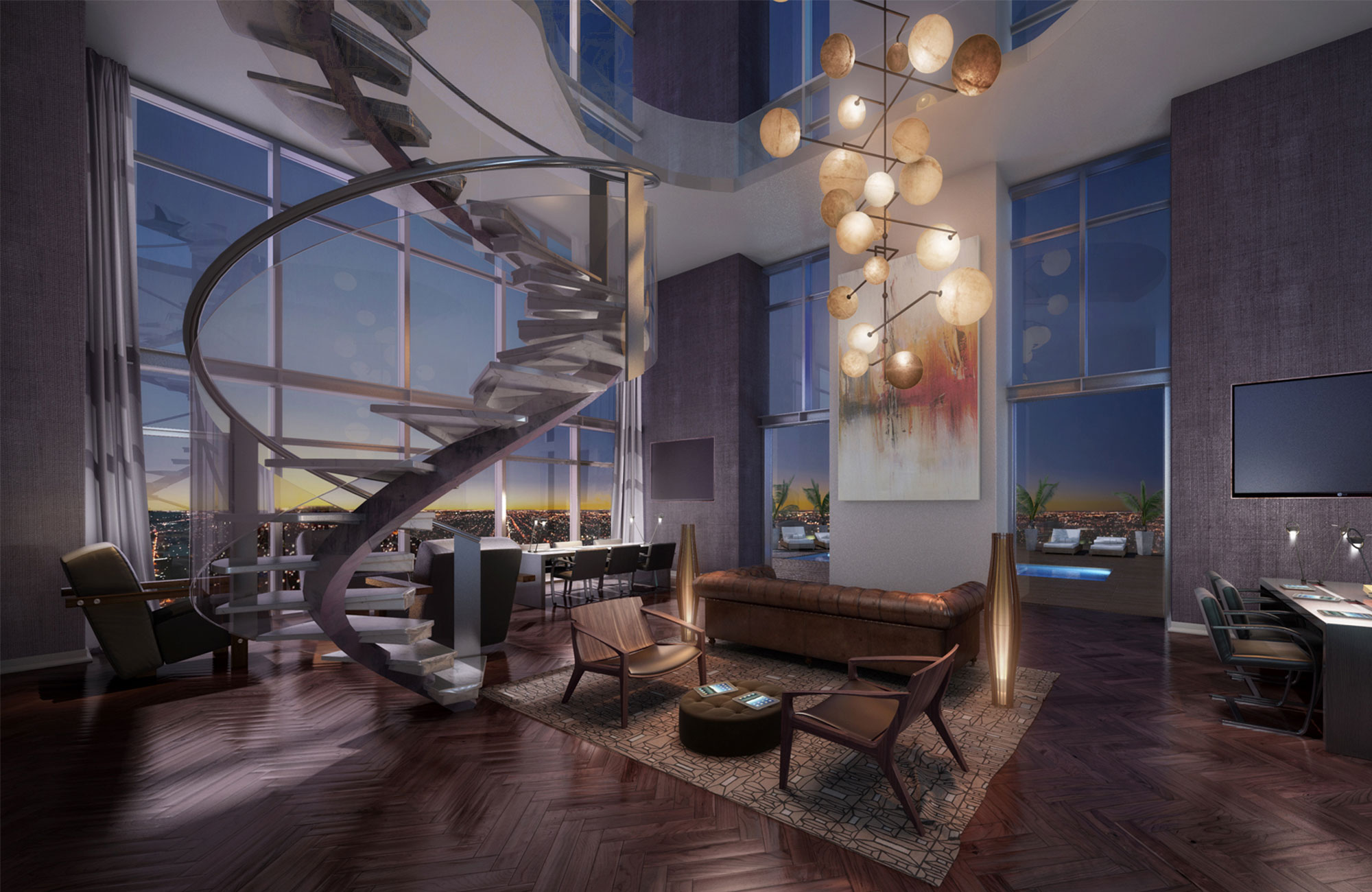 Private cabanas, open air dining, and the Hyde Lounge offer 24 hour enjoyment in the unique atmosphere of SLS Brickell on the exclusively modeled Pool Terrace level. The terrace overlooking South Miami Avenue makes you feel as if you are sailing over the ripples of a shimmering tropical metropolis.
Hotel guests and apartment residents will be treated to top level service intended to make every minute special and pamper to every whim. SLS Brickell is the first complex to bring this exclusive personal service to Downtown Miami's Brickell neighborhood. Entrance to the most prestigious entertainment and most desirable restaurants can be obtained for your by our 24/7 concierge, in addition to just about any other arrangements that you may require. , The SLS Ballroom and Party Room can be perfectly adapted by our professional event planning staff for one off events like movie premieres or private parties
Services
Katsuya
Bazaar by Jose Andres
A restaurant by Michael Schwartz from Michael's Genuine Kitchen
Jazz Lounge Bar
Floorplans