Porsche Tower
Address: 18555 Collins Avenue
City: Sunny Isles
Developer: Porsche & Gil Dezer
Porsche Design Group exceeds all expectations with their newest project – Porsche Tower Sunny Isles Beach — the ultimate in building technology and construction, as well as luxury. This awe-inspiring edifice, located in the heart of Sunny Isles, extends 57 stories high and houses 132 private residences.
Owners will enjoy unprecedented amenities and experience grandeur the moment they pull up to the condo in their vehicle. Perhaps the most exciting and novel trait of Porsche Tower Sunny Isles Beach is the technology that allows you to reach your front door without stepping out of the car.When you arrive home, you will be transported in your car into a glass elevator that will take you directly to your floor and designated car space in seconds. You can forget about parking in a garage and walking to your residence. Most units feature 2 parking spaces, with the larger ones offering four.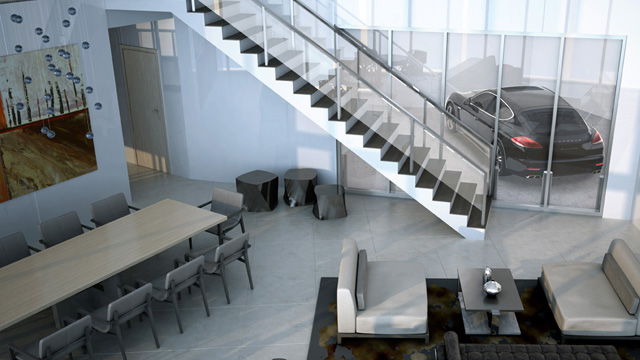 Units at Porsche Tower Sunny Isles range from 3,800 to 9,000 square feet and offer Intracoastal to ocean see-through floor plans. With elegance and opulence throughout, each living space features customized finishes and furnishing, such as granite countertops and backsplashes, and top-of-the-line appliances in the kitchens.The bathrooms come ready with marble flooring, porcelain sinks, and whirlpool Jacuzzi tubs. More than half of the units also feature a duplex layout that include a private pool with ocean views. Finally, as a resident of Porsche Tower Sunny Isles Beach, you will undoubtedly relish the surrounding 400 feet of white-sand beach perfect for sun-bathing, swimming and water sports.
You will also enjoy the lushly landscaped grounds with round-the-clock security, privacy and discreet street entrances controlled by an estate gate.Since the sky garage allows the resident to enter his or her home without being seen, Porsche Tower Sunny Isles has instantly attracted numerous A-list celebrities.
Porsche Tower Features
Flow through floor plans with ocean and Intracoastal views
Dramatic walls of tinted glass surround the living and dining areas, kitchen and bedrooms
Foyer ceilings are raised
Quality wall finishes with gallery style
Ceiling fans
Pre-wiring for cable TV
Full-sized whirlpool washer & dryer with sound proofing
Interior doors have raised panel with custom hardware
Access to 400 feet of beachfront
Gated entrance controls the traffic in and out of the premises by guest announcement and video identification
Professionally landscaped and meticulously maintained grounds
Lofty architecture offers appeal that contributes to the tropical atmosphere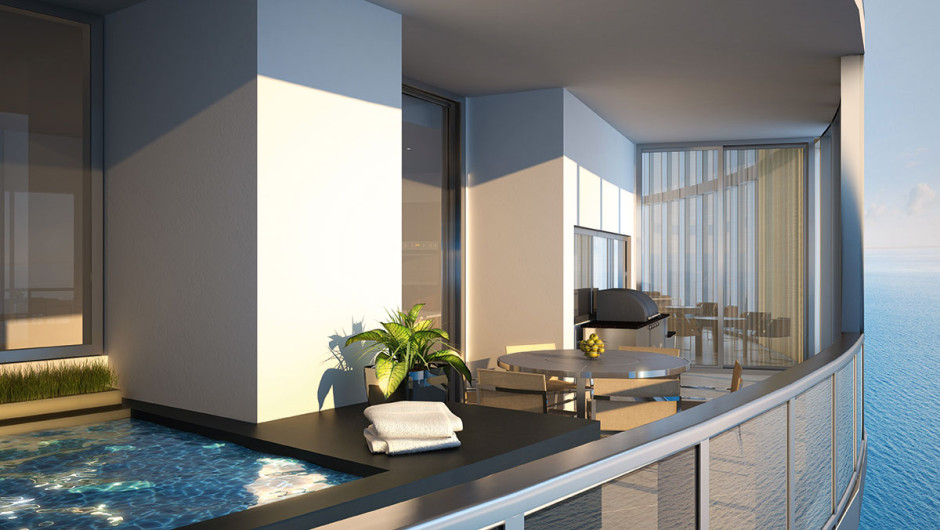 Porsche Tower Beach Building & Residences' Features
Oversized Balconies (69'7 x 14'6) Approximately
Each residence will include their private splash pools (10 x 15)
Summer Kitchens on the Terraces
Two (2) Private Car Garages (Minimum)
Oversized Laundry / Maids Quarters (Each Residence)
Spa / Gym
Piano Lounge
Wine Tasting Area
Restaurant / Bar & Grill Indoor – Outdoor
Courtesy Cars Available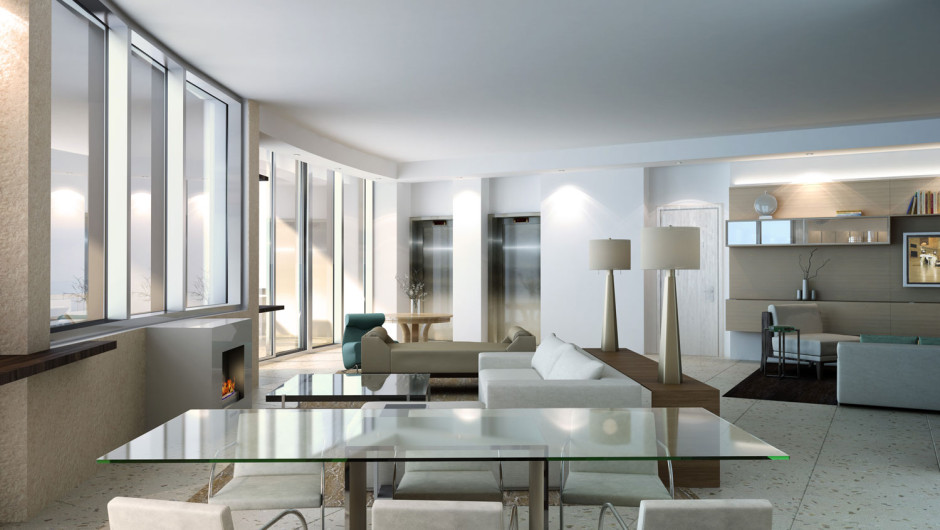 Floorplans