Platinum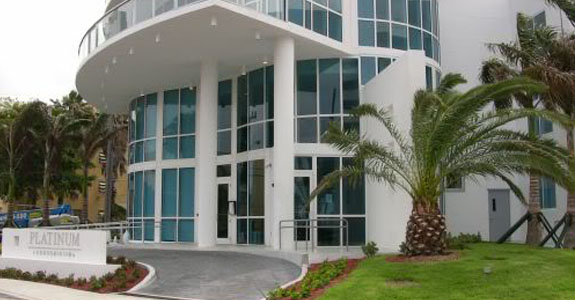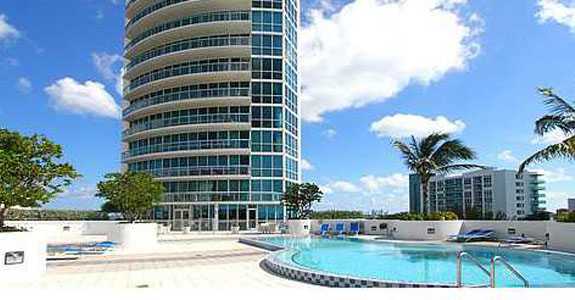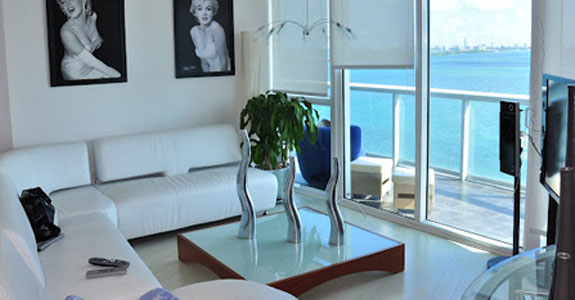 The Platinum Condominium was constructed in 2007. It's a 22-floor tower featuring distinctive Miami architecture developed by Fullerton Diaz, a talented architect and Maysville Inc. together with A.R. Development Group Inc. Platinum is located in the very heart of Design District in Miami. This neighborhood is known for its art galleries, elite showrooms, creative services, famous architecture firms, unique boutiques, antique shops, cozy little cafes and exclusive lounge bars. Take a walk in Wynwood District, harboring a vast variety of art galleries, exhibitions, and museums. Visit Shops at the Midtown for fabulous shopping and generous discounts. Eat at the best gourmet restaurants just a few moments away from your doorstep. If you're a sports fan, you will never grow bored. Biscayne Bay features many water sporting activities, such as kayaking, boating, snorkeling, jet skiing and more. Visit the American Airlines Arena to see the matches of the basketball club Miami Heat. All these venues are situated nearby.
Platinum Condominium welcomes residents and guests with a spectacular tropical landscaping and a marvelous fountain at the entrance. Platinum offers high-class services and amenities. If you want to go for a good workout, visit the on-grounds top-notch fitness center with high-tech equipment. Have a relaxing day at the fabulous spa center. Ultimate relaxation and fast muscle recovery are guaranteed. Have a refreshing drink by the lap pool, take a dip in the Jacuzzi, visit the sauna or steam rooms.
All residences of the Platinum offer breathtaking panoramic views of Miami Beach, sparkling waters of the Biscayne Bay, the South Beach and Downtown Miami districts. Platinum Condominium is all about comfort and luxury. Other useful commodities on the premises are covered guarded parking, around-the-clock concierge and valet services, and 24/7 security. Platinum is a pet-friendly environment, so pets are welcome here!
Platinum Condominium is a luxurious 22-floor bayside mid-rise building with a vast variety of apartments and residences available for sale. You can choose from small lofts, one, two and three bedroom apartments, ranging in size from 828 to 1,763 sq. ft. It is more of a boutique condominium since it only comprises 119 residential units in total. All residences feature dramatic floor-to-ceiling hurricane-resistant windows and spacious glass balconies, large sun terraces with glass railings, spacious walk-in closets fitted in the bedrooms, contemporary exquisite Italian kitchens with state-of-the-art stainless steel appliances, top-notch granite countertops and glass shower doors in all of the bathrooms. Each apartment is fitted with its own modern laundry facilities, a washer and a dryer. Platinum Condominium offers impeccable amenities and services in order to make your life as comfortable and happy as possible. Platinum Condominium is not just a house, it's a home. A home you might just have been looking for.
The Midtown Two Miami Midtown Two features spectacular urban architecture. Bernard Zyskovich developed the original design of the structure. His design represents a captivating amalgam of urban life of New York's Soho neighborhood with a tropical splendor of Miami. The Midtown Two offers five-star amenities and impeccable service. Pay a visit to the spectacular rooftop swimming pool that offers breathtaking views of the Downtown district of Miami and the sparkling waters of Biscayne Bay. The Midtown Two features mineral and temperature controlled swimming pools. Also there is a top-notch fully-equipped fitness center on the grounds with the most high-tech workout equipment. It includes sauna and steam rooms for deeper relaxation and better muscle recovery. The Midtown Two is fitted with a wonderful area for socializing by the fireplace. It is a perfect place for organizing a party or simply hanging out with friends. Moreover, the complex offers such commodities as covered parking, private storage, around-the-clock security, 24-hour concierge and valet services, various shops and elite restaurants at the ground-level of the building. The Midtown Two has it all!
The complex consists of three parts – the midrise, mews and towers. Midtown Two comprises 60 floors with over 337 custom-designed residences with various floor plans. There are single, bi-level and tri-level apartments available for sale, as well as 2 and 3 bedroom residences, luxurious spacious penthouses and small urban studio lofts. All residential units offer private sun terraces, dramatic floor-to-ceiling impact-resistant glass windows, 10 ft. high ceilings, large walk-in closets. All of the units are pre-wired for electric, cable TV and high-speed Internet. The apartments feature Italian kitchens with state-of-the-art stainless steel appliances and natural stone countertops, master bathrooms with stone covered flooring and designer fixtures. The Midtown Two features the most spectacular views of the city skyline and pristine waters of the Biscayne Bay.
The Miami Midtown Two is a home worth living in. Don't look for your dream house any longer, you'll find it here at the Miami Midtown Two!
Floorplans