Icon Bay
City: Miami
Address: 460 Northeast 28th Street, 33137
Developer: The Related Group
Related group is proud to present the new project Icon Bay Miami. It was influenced by various modern artists along with Bernardo Fort-Brescia of Arquitectonica, a famous architect. The state-of-the-art façade of the Icon Bay will have no equals in the whole city of Miami, and the bayfront park will be decorated with contemporary artwork. Modern and stylish sculptures shall beautify the scenery of Miami Icon Bay. This progressive development will be looking over the gorgeous Biscayne Bay.
As soon as you step inside this fabulous resort surrounded by sparkling cerulean waters of Biscayne Bay, you will feel the grandiosity of Miami Icon Bay. Dense and green park by the seaside and fabulous garden of sculptures will hypnotize you and steal your heart away. You will be astonished by the 43-floor glass and concrete tower that is seemingly undulating in the skyline of Miami. It mirrors the tranquil waters of the bay. Architecture is harmonically interwoven with nature in this grandeur development, exposing durable and natural elements in the building's public spaces and foyers. The color and palette of indoor design skillfully compliments the fabulous panorama and city landscapes. Open-spaced floor plans and windows expanding from ceiling to the floor are present in every residence of this impressive structure, allowing you to enjoy the breathtaking views of the city.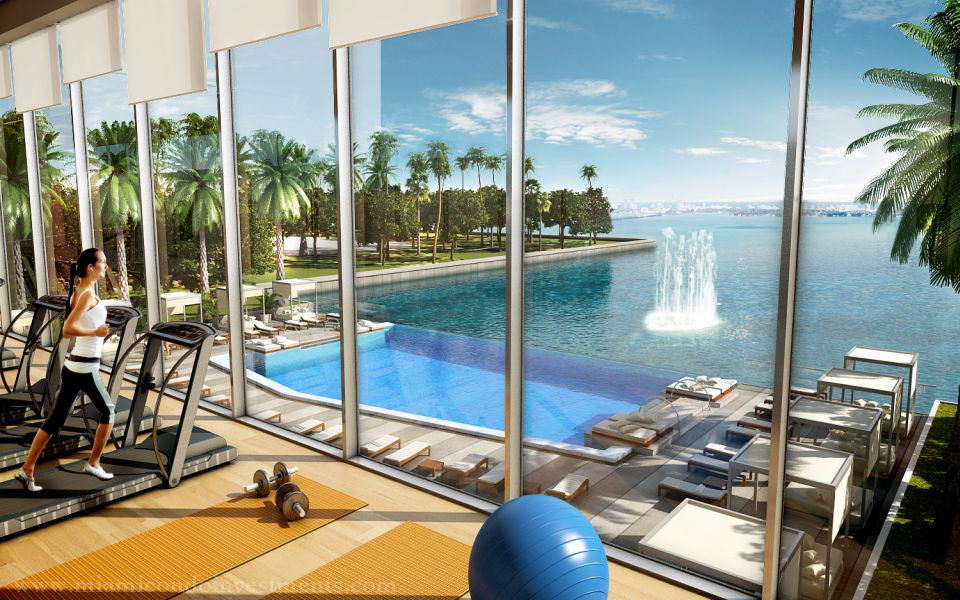 Icon Bay Building Facts
300 waterfront units
40 story tower
9'high ceilings
8 units per floor
ALL units facing Biscayne Bay with amazing views of South Beach
Modern unique designed facades with faceted glass railing balconies
ALL units with Private elevators
Completely finished units
Gourmet Kitchen featuring top of the line appliances
Waterfront community park
Infinity bay front pool
Tennis courts
1 parking space assigned to each residence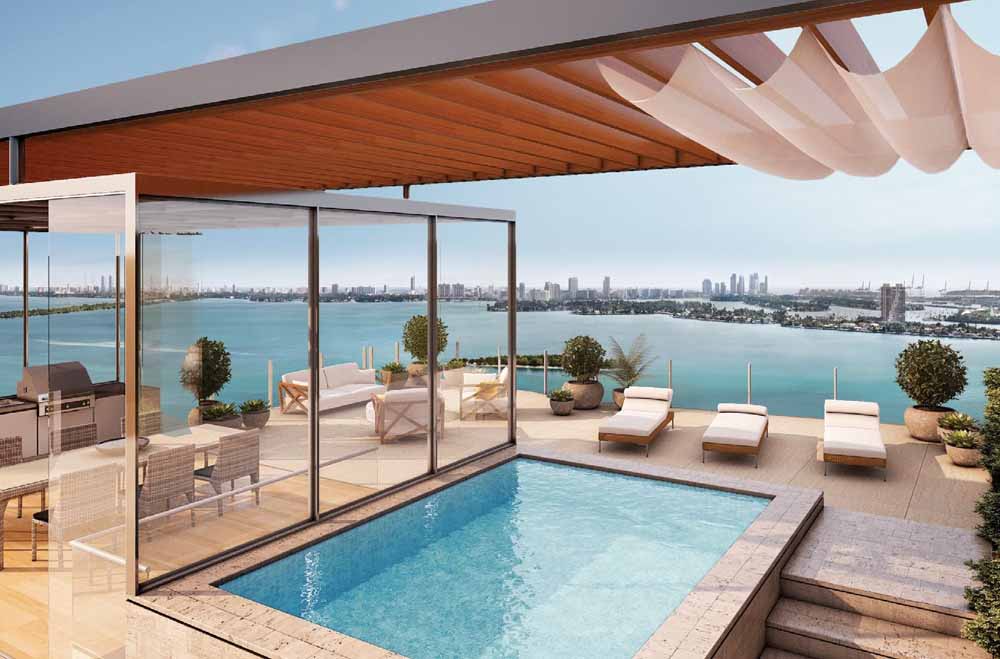 Icon Bay Amenities
Infinity waterfront pool
Party room
Complete fitted out gym and spa
Projection room
The amenities of Miami Icon Bay are impeccable, they include a gorgeous spacious foyer and around-the-clock concierge service amongst other things. It is a perfect place to relax and admire the ocean view and vistas of the city at any hour. The seaside deck features an overflow swimming pool with towel services, private bathing huts and cabanas, as well as a refined food bar. If you do not feel like going out you can enjoy the clubroom and its multimedia amenities, along with pool and a game room. If you are in a mood for a workout, you can always go to the in building center for spa and fitness. They include the finest equipment for cardio and weights workouts, a sauna room, steam sauna, skillful personal coaches, yoga and other things. Tennis players will appreciate our tennis courts, while children and youth can hang out in a special lounge and enjoy other activities.
Floorplan