Gansevoort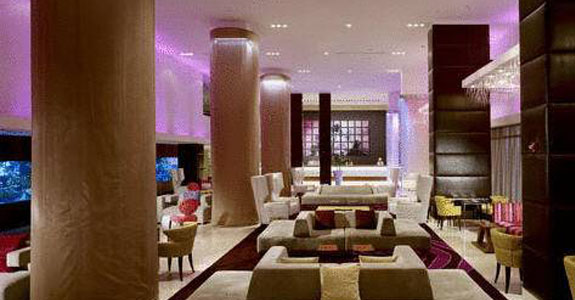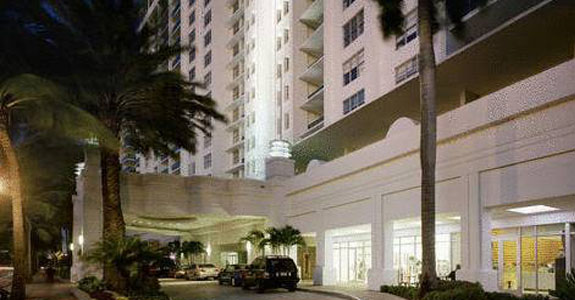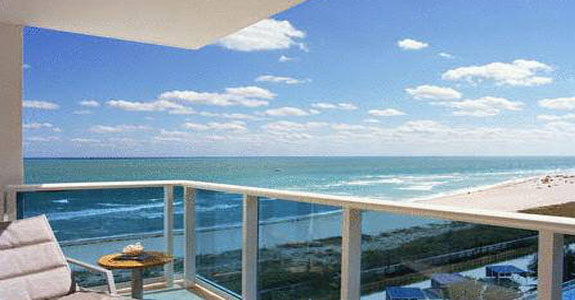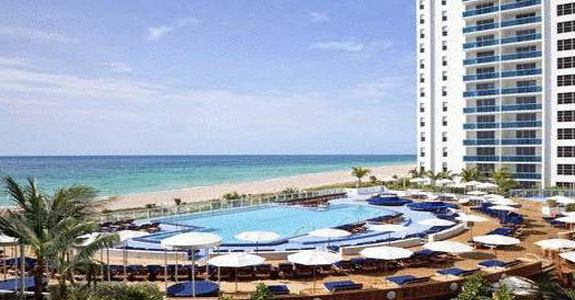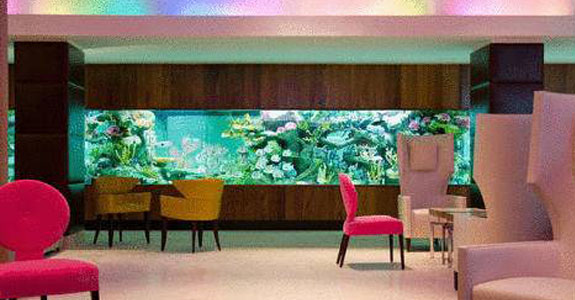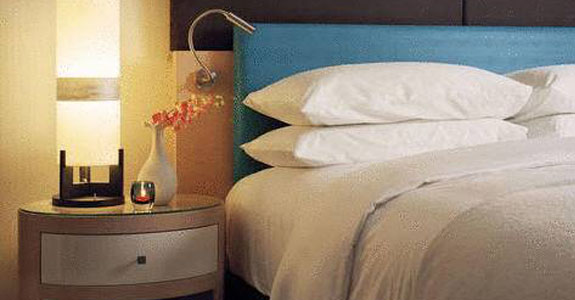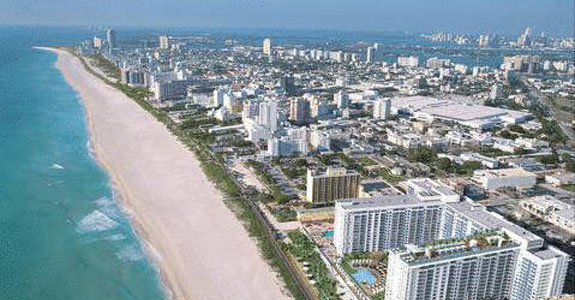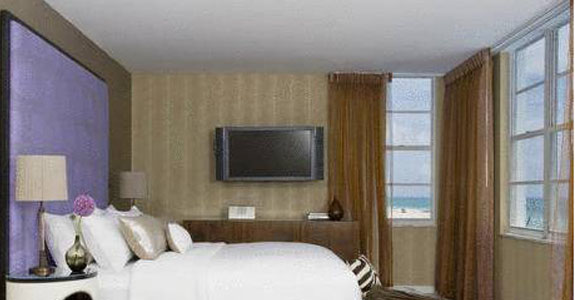 Gansevoort South Hotel is a luxury 5-star hotel, ideally located in the ever more popular northern part of South Beach. Towering 18 floors above the Miami Beach's mesmerizing coast, Gansevoort South Hotel is a very popular lush oasis that combines a unique style of South Beach with an amazing array of top entertainment. The world-renowned streets of Ocean Drive, Lincoln Road, as well as about 900 restored antique edifices of Art Deco Historic District are short drive from the hotel. The hotel is enveloped in an area of the finest restaurants and trendy lounge bars in an ambience of perfect serenity, exclusive boutiques, wonderful shops, vibrant nightclubs, awe inspiring museums, exhibitions, seaside entertainment.
Gansevoort South is an extremely comfortable place, comprising of wonderful amenities. Enjoy the exclusive 110-foot sea view swimming pool with a 26,000-foot palm-tree lined Brazilian Ipe deck on the rooftop, with three levels of beach club with chandelier-lit wooden cabanas, inspiring fire and water features created by Stephane Dupoux. Enjoy Miami's vibrant club scene. The vistas from the roof are amazing. There is also a second infinity pool in 40,000 square feet of wooden decking. Sport here is fun and easy. Gansevoort South features 45,000 square feet of totally equipped David Barton Gym and a up-to-date spa center. Gansevoort comprises 2 famous eateries including Philippe of the renowned New York restaurant, transporting Manhattan to South Beach, at the same time a modern steakhouse STK by The One Group has redefined the normal steakhouse with a modern menu. The restaurant comprises a wonderful lounge of Los Angeles Coco de Ville. The rooftop pool serves gourmet sushi and Gansevoort's Pool Plaza serves grill menus during the day. The hotel is extremely well known for displaying the East Coast's longest seamless shark tank at 53-feet that contains about 27 different species of stingrays, exotic sharks and other fish. The 17,000-gallon aquarium exhibits the colorful South Florida's sea life. The hotel features currency exchange, a business center, baggage storage, conference and child facilities.
The Gansevoort South Beach comprises 340 large guest rooms, 86 suites, with different amenities the Gansevoort name is famous for. Contemporary technology offers puts you right in the twenty first century with a modern style of sophistication. The well-known designer Andi Pepper created the design of the furnishings together with creative architect Stephen B. Jacobs. The guest rooms are extremely large, featuring wonderful vistas of the shimmering waters of the Atlantic, mesmerizing urban Miami skyline, together with the relaxing Biscayne Bay. Amenities are unprecedented; signature products of baths, Egyptian bed cloths, tubs, high-speed Wi-Fi, walk-in showers, concierge services, all day room service, telephone, television, self-controlled heating/cooling system. Presidential suite provides 3,600 square feet of exclusivity, comprising of a full kitchen, a living room, 2 master bedrooms, entertainment room and 2 fully equipped balconies. In 2014 the Gansevoort South Beach hotel will be renamed as the "1 Hotel South Beach". This is where luxury becomes a part of normal life.
Floorplans