Azure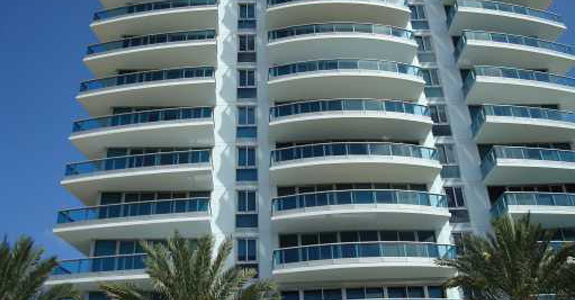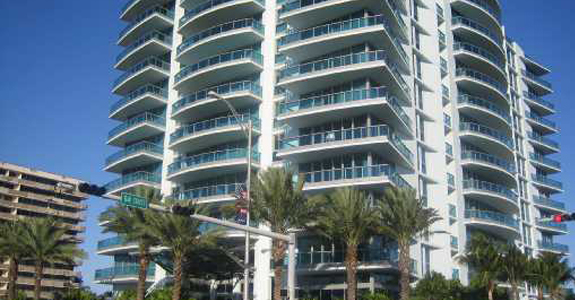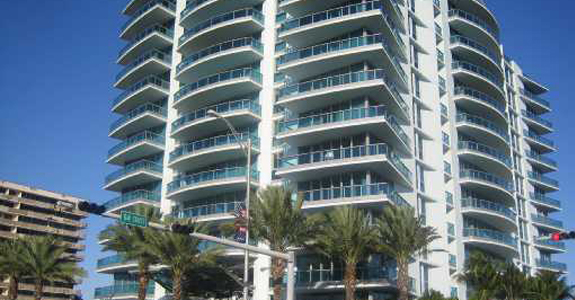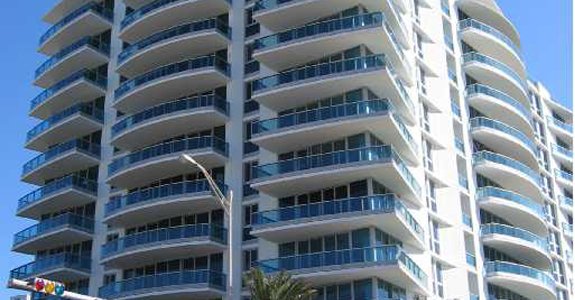 The Azure exclusive condominium, lying 150 feet along the coast, is located in Surfside, between Miami Beach and Bal Harbour, the Atlantic Ocean and the Intracoastal Waterway. Surfside provides a wonderful opportunity to explore the deepest aspects of South Florida's lifestyle and is a truly sought after area renowned for a fantastic array of top quality properties. The Azure has some of the most incredible amenities in Bal Harbour and comes in a unique style. The Azure is a dream come true; amazing  beaches with beautiful white sands, relaxed ambiance, long summer days, architectural class, top class shopping, numerous public parks, playgrounds, tennis courts, entertaining recreational facilities.
The Azure condominium was completed in 2005 and contains seven unique floor plans varying in size from 1,246 sq. ft. to 2,489 sq. ft. All 72 amazing apartments offer wonderful views of the deep blue waters of the Atlantic Ocean and meet the highest standards by answering to the greatest expectations. It's just a short walk from the renowned Bal Harbour Shops, offering a wide range of shopping possibilities with a vast selection of famous international brands. On top of all that, wonderful dining is ever present with a vast range of restaurants, cafes and bars. If you enjoy Golf and want to play in the Floridian sunshine, a wonderful 18-hole golf course is within a few steps from the complex. The closeness to the South Florida's top recreation, culture and entertainment makes Azure certainly worth looking into. Azure is less than 10 miles away from Miami's renowned South Beach famous for its amazing night life. It's a place where it is impossible to get bored.
The Azure complex contains an all-inclusive fitness center with separate sauna, heated swimming pool, massage and treatment rooms for both men and women, air-conditioned cabanas, whirlpool spa, beautifully designed corridors between the common areas, blue granite lobby floors and a modern Porte Cochere entrance with magnificent glass dome. The Social Salon includes blue wood and slate floors, with an amazing bar made from exotic hardwood, billiards, game tables and leather armchairs.
Each apartment in The Azure features an innovative design. Each unit includes designer hardware, high ceilings, spacious terraces perfect for sunbathing, impact resistant glass doors, granite counter tops, Italian cabinets with pullout drawers, full granite backlash, under-counter lighting, radiant glass cook top, subzero refrigerator with wood for matching cabinets, designer fixtures in kitchen and bath, dishwasher with hidden controls and wood panel, marble floors and counter tops. The kitchen is a place full of inspiration and no longer a merely practical area. The main bathroom includes marble tub flooring and marble shower walls. The Roman tub has all the features of whirlpool technology while exclusive cabinets include imported marble counter tops, creating the feeling of pure class. The laundry room includes a stackable washer and dryer combination. Each apartment is pre-wired for high-speed communications. Ultramodern technologies along with elegance of style produce the pinnacle of the Floridian lifestyle.
Azure is the ultimate destination if your dream is to find a tranquil abode in the core of South Florida's non-stop entertainment, a quiet little community spirit of Surfside is exactly what you are looking for.
Floorplans