Atlantic I at The Point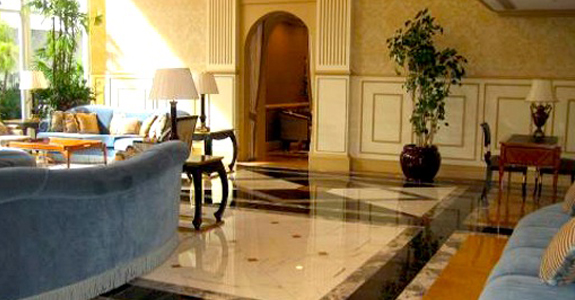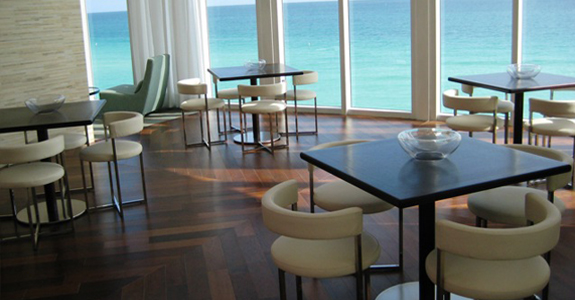 The Atlantic at The Point is a condominium near Aventura in the East part of the city. The amenities are impeccable, conforming to the highest standards of living. The towers of Atlantic and the Two-Point towers with courtyard condos are nestled within the 36 acres of landscaped green area. Within the community you will have access to a large assortment of services, as well as relaxing and sport activities. On the territory of the complex there are two large swimming pools, a public pool with the view of the ocean waters and one smaller pool for children with a play area. Also, there are 4 Har-Tru tennis courts and an Intracoastal view pier. The condominium can also boast a seaside boardwalk surrounding The Point marina; this promenade is a 1-mile path that conveniently leads directly to the local malls, shopping centers and best restaurants at The Waterways Shoppes situated on the bay.
The Atlantic and Point community is located in the very heart of the city. It is a 25,000 sq. ft. Residents Club & Spa. This spacious clubhouse is built in Mediterranean style, and is available only for residents of the Atlantic and Point. Some of the features are: The Point Place Café; his and hers spa; a well-equipped cardio room, training with weights, aerobics equipment and facilities; various treatment facilities; pool tables, a lush garden, spacious media rooms equipped with highest technologies; a private studio especially for manicure and nail care.
The Atlantic One Tower also includes various facilities on its grounds, for example: tea rooms, a private home cinema with stadium seating, a personal library with a reading hall, rooms for kids, some rooms for organizing private parties and a few conference halls. The tower has some extra suites available for accommodating guests, and separate quarters for the staff. On the premises there are valet services available, concierge services, and around-the-clock security.
All residences have 9-foot ceilings, large spacious terraces, sliding doors made from glass. There are 1 to 5 bedroom apartments available for purchase.
Aventura is well-known for its shopping centers. It is the most famous shopping destination near Atlantic at The Point very popular with South Floridians.
The complex is situated in close proximity to best golf courses, green parks and elite restaurants featuring a wide assortment of ethnic cuisine;
All condos and complexes of the Atlantic One have great window and terrace views. The northern windows offer a breathtaking view of the Golden Isles Lake and Golden Isles Waterways; the eastern terraces look onto the Intracoastal Waterway and the Atlantic Ocean beyond a narrow strip of Golden Beach. South and west side of the complex offers a panoramic vista of beautiful landscaped gardens and the private marina of The Point community.
Floorplans